Farnborough International Exhibition & Conference Centre 11th/12th November 2023
With only a few days to go it is now time to reveal the show guide, and our list of traders locations, demonstrators and tournaments!
Below is a link to download either the full show guide, or just the legend and map of the event. There will be some available on the day but early download means you can keep and use on your phone!
Warfare 2023 Show Guide v2.11 FINAL
Welcome to the home site of this year's Wargames Association of Reading (WAR) annual wargames show Warfare 2023 which is an amalgam of four core components –
Trade stands
,
Tournaments
,
Demonstration and Participation games
and not forgetting one of the UKs biggest
Bring and Buys
.  This year we even have a theme – as we are celebrating the 110
th
anniversary of the publication of H.G. Wells Little Wars so if you have anything you feel you can contribute to that then please do not hesitate to get in
touch
.
Warfare, is one of the largest in the country and this year, it is being held on the 11
th
and 12
th
November 2023 at the Farnborough International Exhibition & Conference Centre (Farnborough) more information on Farnborough is available
here
:
Some background on Warfare to start – The WAR club was formed in 1978 and it quickly took on running an annual trade and competition event which was called Warfare. This started very much as the 'baby' cousin to Armageddon (now Colours) in Reading, and its humble beginnings I believe was either in 1979 or 1980 in a red brick Gothic church hall in Reading town centre.
By 1980/81 it was at the Huntley & Palmers biscuit factory moving again in 1982 or thereabouts to a school somewhere in Reading. Then around 1984 or so it moved to out-of-town council offices. A building many thought resembled a nuclear bunker with lots of concrete and a difficult to find entrance is the recollection.  This is where I attended my first Warfare and I remember a long row of windows with thin white metal frames and the traders all along the walls.  Odd what the memory retains.
The next move was a key one and around 1988/89 we moved to the Rivermead Leisure Centre and stayed there up until 2019 when a refurbishment of the bowling area (where the tournaments were generally located) forced us to seek alternative premises.  By this time the show had grown to having over 50 traders and running many competitions – however we were now out growing the space – It was becoming increasingly harder for new traders to attend as there was a long wating list and the tournaments were trapped for space as well, leading to unwelcome caps being imposed in some years.
A new solution needed to be found – and found it was – very much with a vengeance. A highly splendiferous venue was found in the Grandstand at Ascot Racecourse and that was to be the venue for 2020 – then the C thing happened.  When we emerged from lockdown in 2021, Ascot was still waiting for us and magnificent it was.  I will never forget that feeling of grandeur as I first approached the Grandstand – puffing and panting from the short, gentle walk from the car park.
However rising prices were to force us to look once more elsewhere and after much debate, deliberation and cogitation Farnborough International Exhibition and Conference Centre (Farnborough) seemed the best bet and so 2022 saw us relocate to what will be hopefully our new home for the foreseeable future.
Last year, our first in Farnborough, saw a great success with over 2,000 people in attendance which was split across 1,500 people through the door across the weekend with a further 500 plus captive competitors, demo and participation gamers and over 70 traders in attendance.  Safe to say Warfare 2022 and Farnborough were a roaring success and the even better news is we are already booked in for 2023 and 2024, having taken on a three-year deal.
So here we are now heading towards Warfare 2023 – at Farnborough on the weekend of November 10th and 11th with the same location hall wise as 2022 – (and for those that plan well ahead we will be there again in 2024 weekend November 9th & 10Th)
The only downside of Farnborough is we are now about a week earlier than we normally would have been and hence clash with Remembrance weekend – unfortunately we couldn't get the later date.  Needless to say there will the necessary steps across the weekend taken to honour that date.
I am indebted to Paul Mace of the Pinner Wargames Club for his help in providing the majority of the locations and dates listed above.  If you have anymore information or have any photographs of any of the old venues, competitions etc please feel free to send them to me here.
With the space constrictions of Rivermead now firmly behind us we can stretch our wings and seek to grow all of the key areas. To get in touch with the key contacts please select the appropriate link below
Entry Information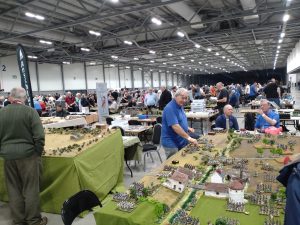 Show entry tickets are now available and are £10 for one day entry. For a limited time we are offering tickets online for both days at a discounted rate and these are available for £18.
Show entry tickets can only be bought at the door in CASH and are £10 per day
Please note: Tournament tickets also include entry to the show
Show opening Times
Saturday 10am to 5pm
Sunday 10am to 4pm
Travel Summary 
Over the course of the weekend, to make managing traffic flow easier. We have agreed with the venue that all traffic will enter the site via Gate F, postcoded GU14 6TQ, following Government House Road and then Aerospace Boulevard. Traffic will then all leave by Gate A on each of the days.   Car parking on site is free all weekend.
For pedestrian access and taxis then you should use Gate B that is directly in front of the atrium entrance.
For detailed information regarding getting to the venue please click
here
Warfare 2023 Show Sponsors:

The Wargames Association of Reading would like to thank our sponsors: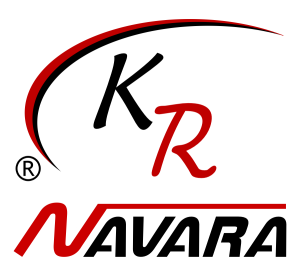 KR Multicase are a company dedicated to miniature figures and innovative storage solutions. KR carry out all design and testing in-house for our cases trays and accessories, and manufacture and sell only their own products. Thier UK factory is set up to serve worldwide customers at minimum cost. KR provides the most versatile, cost effective and highest capacity miniature wargaming transport and storage system on the market.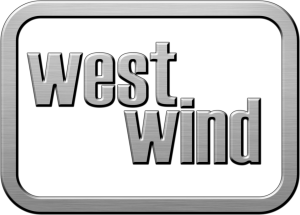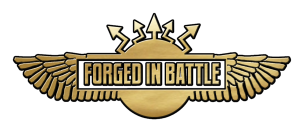 Established in 2007 Forged in Battle (FiB) grew steadily, becoming a major supplier of 15mm WWII tanks and miniatures.
In 2014 we took FiB to Kickstarter, the crowd funding website. This is where we experienced a massive explosion in the growth of the company. Our War & Empire range grew from six armies, to over twenty. Throughout the course of a year we designed, sculpted, moulded and manufactured over half a million miniatures!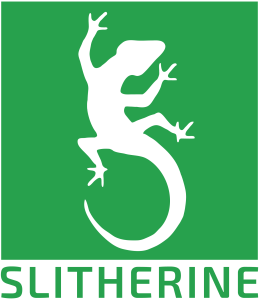 New for 2023 – Slitherine Software UK Limited (also known as Slitherine Strategies) is a British video game developer and publisher founded on 25 June 2000. It is responsible for the production of a range of over 200 strategy and war video games. Slitherine developed and/or published a number of licensed games with brands including Battlestar Galactica, Warhammer 40,000, Starship Troopers.  It also produces rules for a series of tabletop wargames called Field of Glory.
Slitherine will also be providing a £15 voucher for people with a general admissions ticket and a £20 voucher for those with a competition ticket in the form of a discount code at the show, this can be redeemed on their website for online games.
Refreshment available at Warfare
The catering that will be available at the show
Warfare 2023 show charity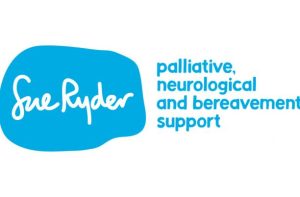 This year we are delighted to announce Sue Ryder as our dedicated Warfare 2023 charity partner. They will have a small stand at the show to be able to sell products from, alongside supporting with our raffle with a number of prizes that will be available.
More information about Sue Ryder can be found at https://www.sueryder.org
Our vision – We want a future where everyone living with a terminal illness, a neurological condition or who has lost a loved one receives the quality of care and support they deserve.
Our mission – We support people who are living with a terminal illness, a neurological condition or who have lost a loved one – we're there when it matters. We give people the compassion and expert care they need to help them live the best life they possibly