Description
Sunday 20th October – Winnersh community centre
Middle Earths factions have been called upon to field their finest Battle Companions and clash with their fiercest of rivals; for riches and wonder!!!
This is a Battle Companies 1 Day event with a final game mash up of your Battle Company & a Small force.
All profits will be donated to Sue Ryder Care Hospice in Wokingham.
Events page – https://www.facebook.com/events/728299900954694/
More details to be announced soon!!!!!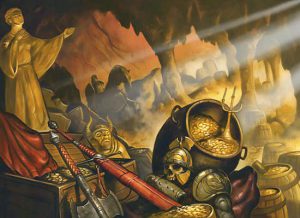 TO's
Joseph Harley & Bradley Cottington